Growing up I had a very good friend with Cerebral Palsy (caused both physical and learning disability) and Epilepsy. When it came to sending invitations to my 6th birthday party naturally I invited my friend. I don't remember inviting her as it wasn't a big deal but her Mum still remembers to this day opening her daughters school bag and finding her first ever invitation to a party from a child who wasn't in the special needs unit.
Sadly it seems common that children with special needs and/or their family don't get invited to parties. I remember the heartbreak of a girl I know when every single member of the class was invited to a party except for her, just because she uses a wheelchair. I would like to think this is rare but it's not.
My wish is for people to consider inviting someone with special needs to a party your organising. Be it a children's party or a get together BBQ.
For the first party my friend came to her Mum stayed and as our parents became friends we learnt to make tiny adaptions to make enjoying the party without her Mum possible, for example I went to a water park for my 9th birthday and my Nan came along to stay in the shallow water with my friend while the other adults took us on big slides and we frequently returned to the shallows. Adaptions might be simply letting the child have use of another room to chill out in if things become too much or making sure the venue has wheelchair access.
If there is a child in your child's class and your not sure if or how they could manage the party then just talk to their parent. Often people get so worried about offending someone or saying the wrong thing so they ignore the family or situation.
As for my friend and I? She came over for my 28th birthday and we ate cake and chatted together :)
Connor enjoying the limbo game at a party I organised, the fact he uses a wheelchair makes no difference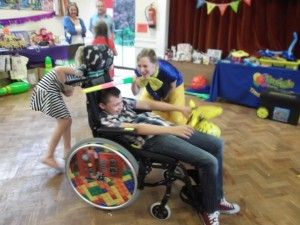 Stevie also enjoying the party, his parents said they rarely get invited to events as Stevie has Autism.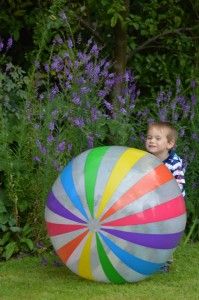 I would love to hear or see pictures if you take part with any of my wishes and will read them on my birthday (21/12). My contact details are my30wishes@hotmail.com and Vikki C/O Post Pals, PO Box 278, Leatherhead, Surrey, KT23 4WN, England. Thank you