Update here
This is probably the biggest and hardest of my wishes. I would like to raise funds for a beach wheelchair for disabled visitors and locals to North Norfolk to use for free. I need to raise £6000, this is for a special chair that can be pushed on sand and various terrains, it can even go into the sea. The chair has a tilt/recline function which some people require due to their disability and for others it's just nice to lay back on the beach, it also has a parasol for when the sun comes out!
"A day at the seaside is a treat that many of us take for granted, but for many wheelchair users in this country, this past time is only a distant dream. Standard wheelchairs are not beach-friendly. Having the oppertunity to have access to a beach wheelchair allows the user to enjoy a day at the seaside with friends, family or simple alone; a small activity with huge benefits."
Alison Cornford, Occupational Therapist
£6000 feels like a huge amount to try and raise but if any businesses would be willing to give a donation I will post a link to your company. If I raise more than this then I will be able to order more chairs so more than one disabled person can enjoy a day out at Wells or provide one for another beach. I have set up an online fundraising page
here
, no donation is too small- please share it with friends, family, Facebook or where you work. I will soon be able to post bank account details
This is the chair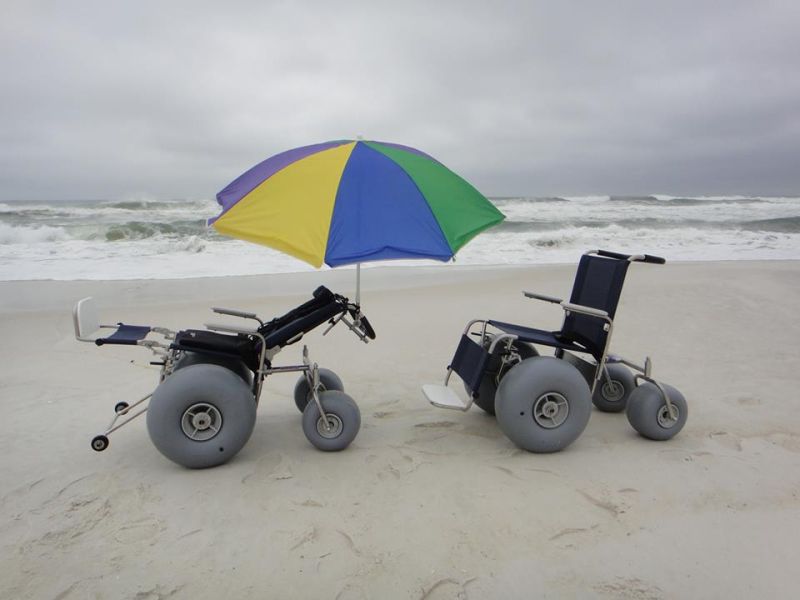 I selected Wells beach as its somewhere I have happy memories of with my Nan, we used to go there a lot until she stopped being able to walk. She passed away this year after a 50 year battle with MS and I would like to do it in memory of her. I know she would love people to be able to have fun because of her. Wells beach is a stunning place but for most disabled people they only get to see the car park!
"Walking on the beaches in Norfolk has always been my favourite thing to do but ever since my health detioriated I have been forced to sit on a bench or in the car and watch whilst my family go out on the sand and enjoy themselves. Having a beach wheelchair available would enable me to join my family and enjoy my trips to the beach once more which is something I haven't been able to do for years." Catherine Bowden
This picture is a lovely boy called Connor who was able to enjoy his local beach as the council provide these chairs. The closest beach chair I can find to Wells is Great Yarmouth!
I would love to hear or see pictures if you take part with any of my wishes and will read them on my birthday (21/12). My contact details are my30wishes@hotmail.com and Vikki C/O Post Pals, PO Box 278, Leatherhead, Surrey, KT23 4WN, England. Thank you