One of the greatest joys in life (in my eyes!) is the sound of cards popping through the letter box. Emails are great but nothing beats snail mail and sadly E-cards seem to be taking over. At one point in my life post was pretty much the only thing that made me smile and aside my family it's been one of the biggest helps in staying positive through these past 13 years.
My wish is for 30 people to receive some cheerful post, could you send any? It doesn't have to be a postcard from an exotic holiday, it could be a simple note for someone you see every day or a card to someone you've not spoken to in a very long time or even a stranger!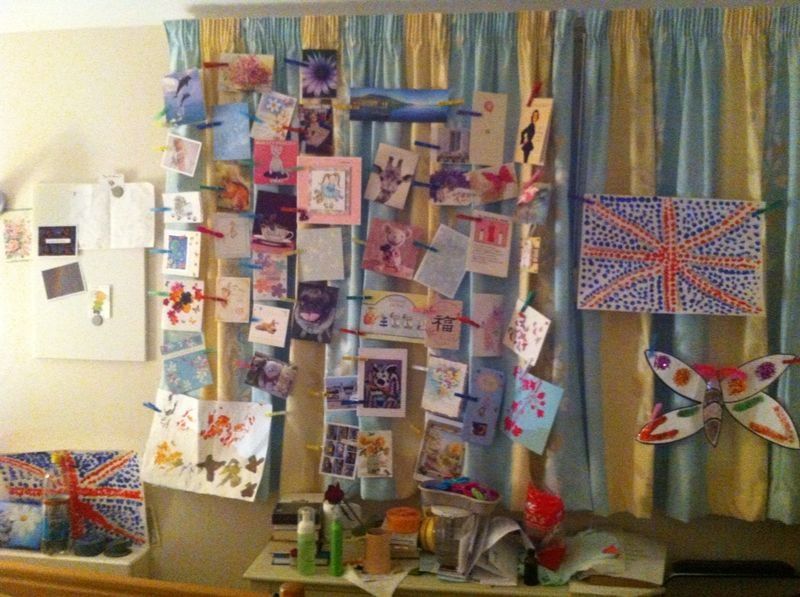 My hospital room in 2012 decorated with cards, some from friends, some from strangers.
I would love to hear or see pictures if you take part with any of my wishes and will read them on my birthday (21/12). My contact details are my30wishes@hotmail.com and Vikki C/O Post Pals, PO Box 278, Leatherhead, Surrey, KT23 4WN, England. Thank you