I had never heard of Twiddle Muffs until my OT told me about them, at first I thought I had misheard her! I looked them up though and think they are fantastic. They are basically a muff that goes on someone's (mostly those with dementia) lap, you can put your hands inside to keep them warm or fiddle with various attachments. I know when my Nan had dementia being able to pull tissues out of a box again and again or tying then untying carrier bag handles did calm her down and keep her happy. This is a picture of a shop brought one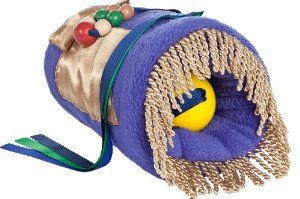 This one was a homemade one I found
here
made out of the ladies craft stash so didn't cost anything, she's added instructions. There are also instructions for knitted ones
here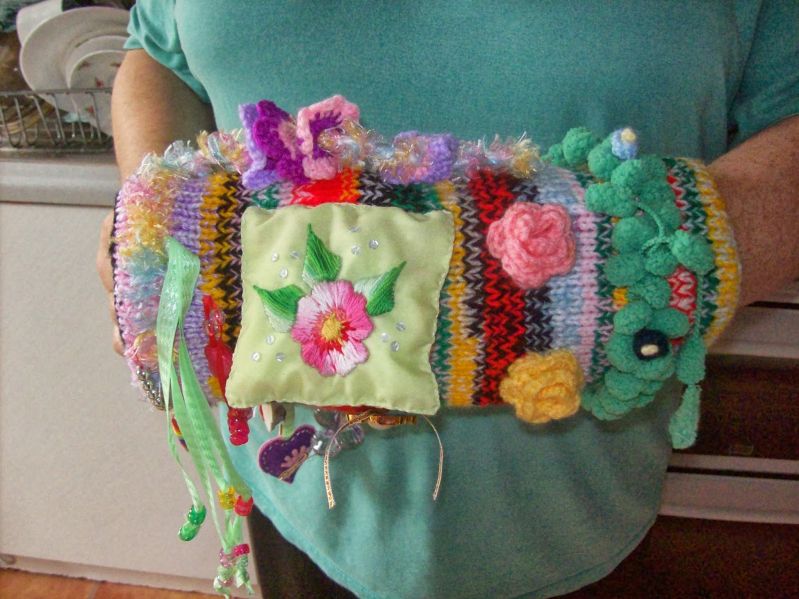 I think they are a wonderful idea and would love for more patients to have access to these, as an alternative you can also make Twiddle Aprons.
For younger patients I found these brilliant I Spy bags (bags full of trinkets and some kind of filler like rice so you have to move things about to find the items).
If you Google or Pintrest them then hundreds of patterns and ideas come up, some are sewn and some aren't. I would love to be able to give one to all the seriously ill children at
Post Pals
. Here are a few links to different instructions:
No sew
Here
Here
Here
It would be fantastic if 30 people would make a Twiddle Muff or Twiddle Apron and 30 I Spy baga. The OT at the hospital I go to would love 2 Twiddle Muffs, the details to find where to send them to is
here
but for the others why not contact your local nursing homes or offer them to anyone you know who has a relative with dementia. Please could any I Spy Bags be sent to the Post Pals address at the bottom of this post.
I would love to hear or see pictures if you take part with any of my wishes and will read them on my birthday (21/12). My contact details are my30wishes@hotmail.com and Vikki C/O Post Pals, PO Box 278, Leatherhead, Surrey, KT23 4WN, England. Thank you