How would I spend my birthday if I was well for the day?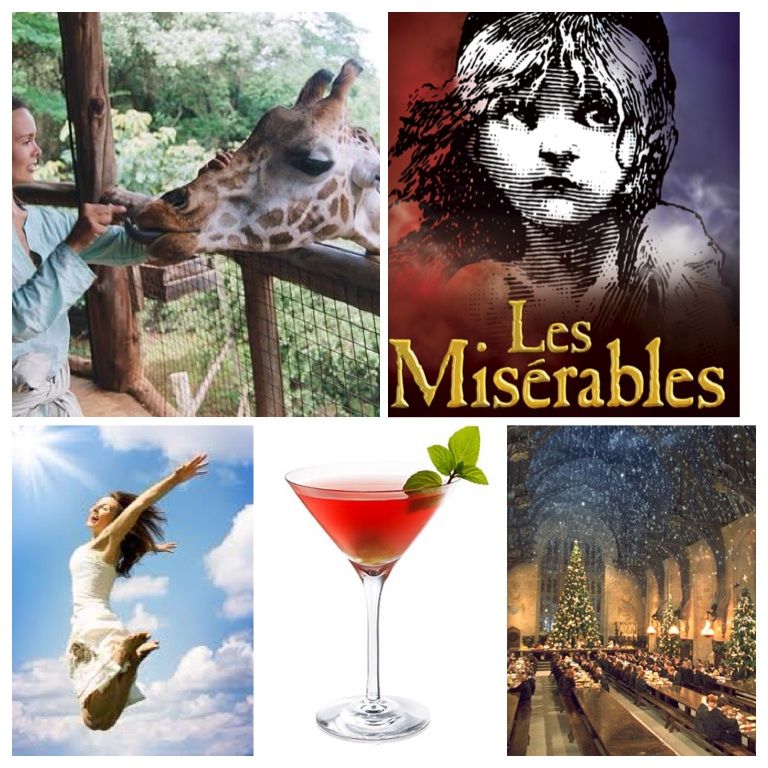 My complete fantasy birthday would be to make a snow angel in New York, ice skate in Central Park, see the festive decorations in the windows and go to a Broadway show.
My more realistic-could-actually-do-it-if-well birthday would be...
Waking up feeling NORMAL, to get out of bed and pull the black out blinds off and look out my window. I would enjoy a champagne breakfast downstairs with my family before nipping off to Chessington World of Adventures (we live near by) to tick off an item high on my bucket list-feed a giraffe. On my way to Chessington I would play Christmas music at high volume (I'm very noise sensitive so can't normally). I would have lunch out somewhere, where ever I fancy with no consideration as to whether it has wheelchair access or is loud. I would then do the Harry Potter studio tour (many years the only thing I listened to each day was Stephen Fries recording of the books), squeeze in afternoon tea somewhere before catching a musical. I don't know which one I would opt for, how to choose?! Probably Les Mis as I've now watched Book of Mormon so many times online but one day I want to see every Westend musical.
I would finish the day with a cocktail and stay out until 11.59pm assuming my magic healthy day finished at midnight.